Since 1885, Schimmel has been building pianos with passion and artistic craftsmanship.
Wilhelm Schimmel built his first piano in 1885. Inspired by a pioneer spirit and single-minded perseverance, his maxims were always oriented to the expectations of his customers. They could hear and feel the love and care with which his instruments were built and how they were up to standards of tone quality and touch. Up until today nothing has changed in this respect. Craftsmanship continues. Solich Piano is pleased to offer these fine pianos and welcome your inquiries.
The dimensions of the soundboard are extraordinarily large in comparison to the length of the instrument: this is due to the extravagant form of our grand pianos in which ideal oscillation zones have space to develop in the soundboard.
1 of 3
Pianists performing on a variety of Schimmel grand piano models can always enjoy the pleasures of playing on a large-scale grand piano and have no need to adapt their performance technique according to different models.
2 of 3
The keys offer an improved sensation of touch and are less slippery than other modern keys due to the refinement of the key top material.
3 of 3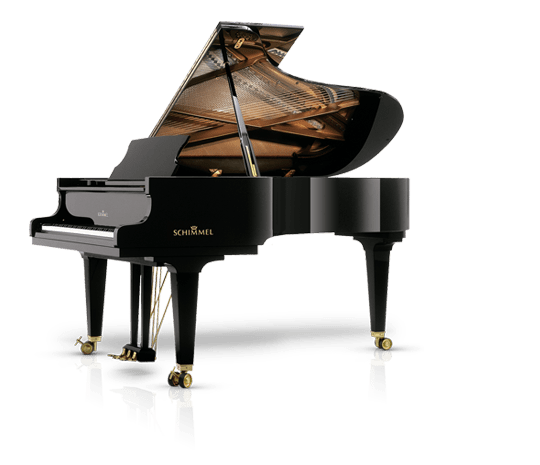 Classic and Wilhelm Series